Jordan Peterson's ARC was Built for (and by) Billionaires | Amazing Polly
Recidivism
There is a new Global Council fronted by Jordan Peterson that promises to save us all from the Woke Dystopian Future. But who is behind it?
Meet the new boss, same as the old boss.
ARC describes itself as an international community with a vision for a better world, and its goals include advancing education, promoting research, and developing ideas about the keys to human flourishing and prosperity. The organisation was formed by Jordan Peterson and a group of over 30 politicians, business leaders, scholars, and social commentators from across the world, including former Australian Prime Minister John Howard, Harvard Professor Arthur Brooks, and entrepreneur and GOP presidential candidate Vivek Ramaswamy.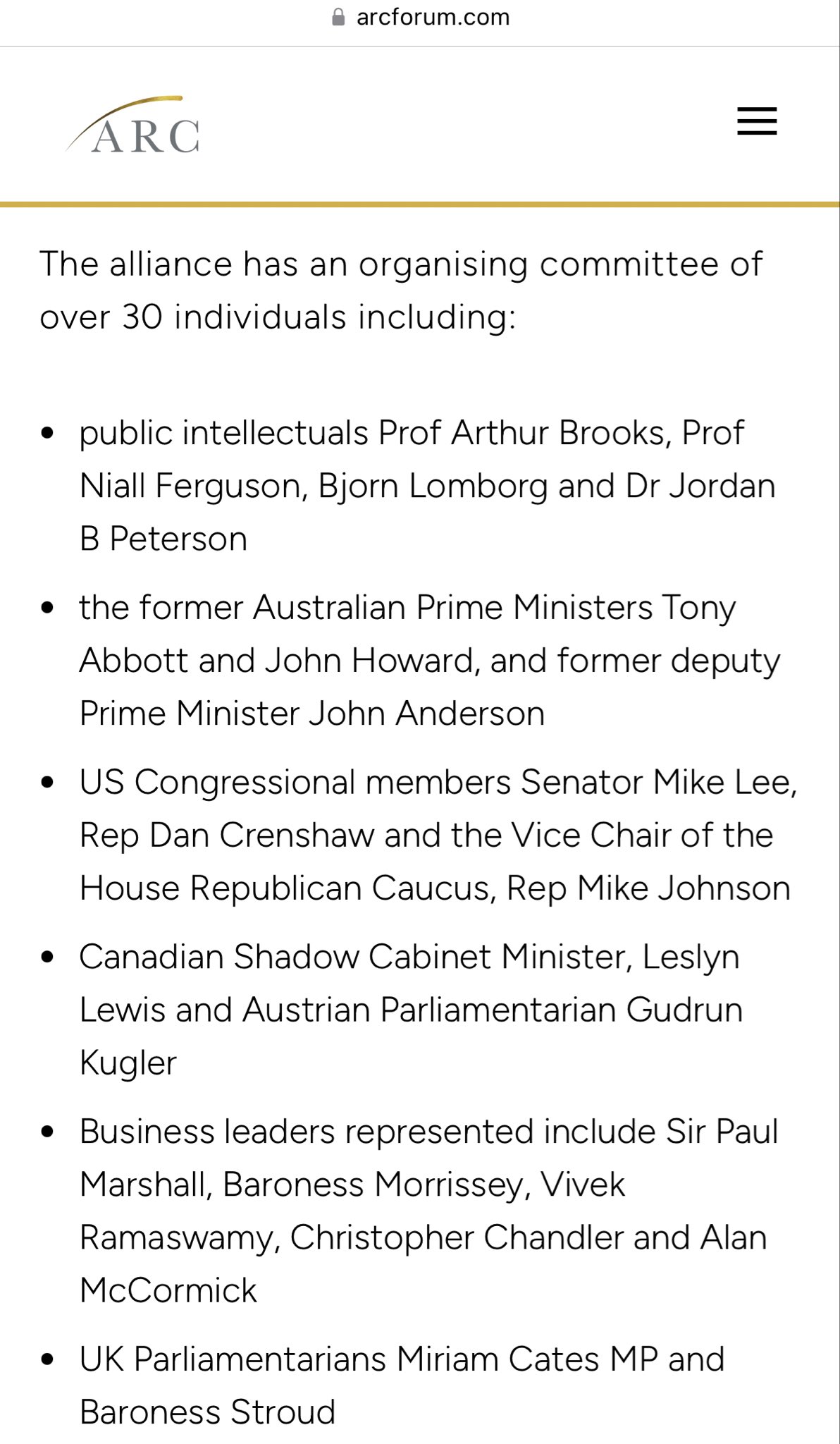 Sources and links
Here comes the flood: all aboard the ARC – Miri AF
Source: Surprise! Jordan Peterson's "ARC" was Built for (and by) Billionaires
https://www.thevoid.uk/wp-content/uploads/2021/04/The_Void-Web-Logo-Red-Round.svg
0
0
The Manager
https://www.thevoid.uk/wp-content/uploads/2021/04/The_Void-Web-Logo-Red-Round.svg
The Manager
2023-11-02 02:56:28
2023-11-02 04:36:56
Jordan Peterson's ARC was Built for (and by) Billionaires | Amazing Polly