Judge Sullivan Folds: Flynn Case Finally Dismissed Following Trump Pardon | Zero Hedge
The case against Gen. Michael Flynn has finally been dismissed by Judge Emmet Sullivan as Moot, less than two weeks after President Trump pardoned his former National Security Adviser – and several months after the Justice Department filed to dismiss the case in light of FBI misconduct.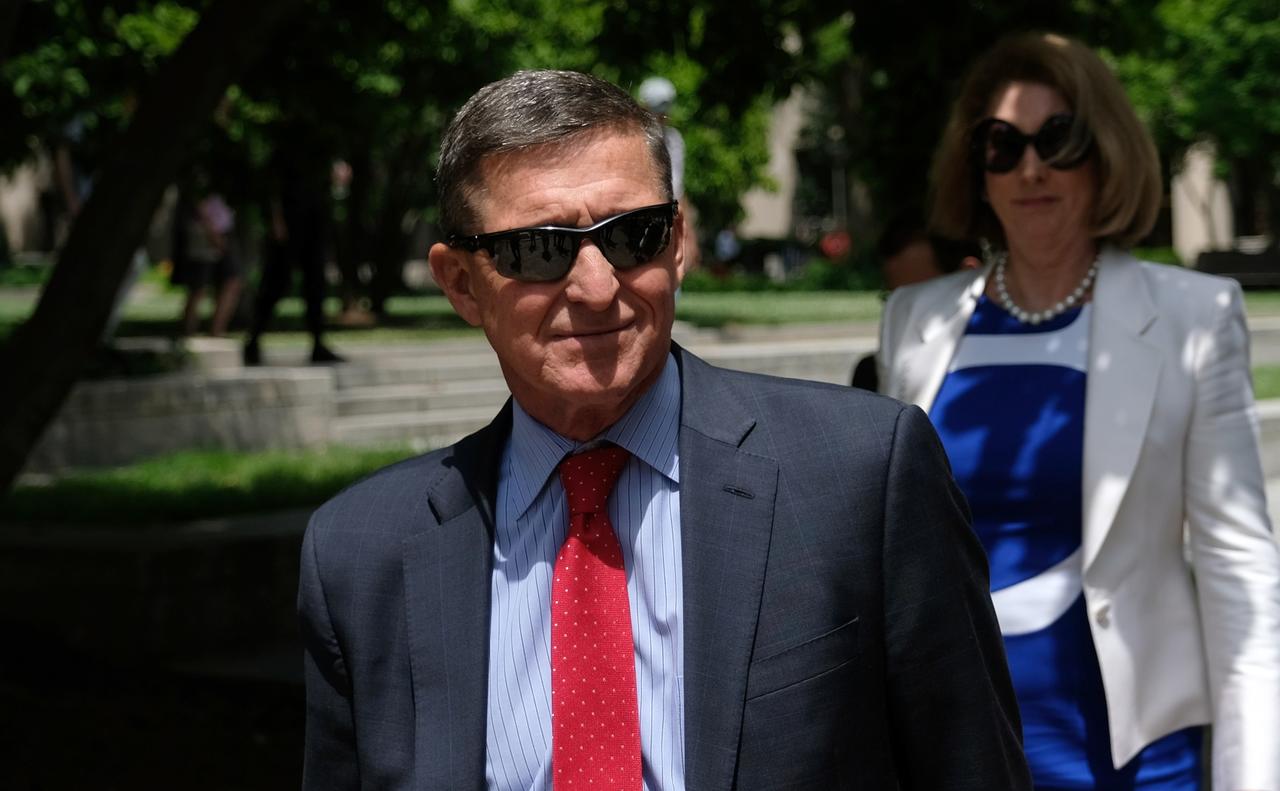 Judge Sullivan has granted the DOJ Motion to Dismiss as Moot (due to pardon).

Sullivan: "ORDERED that this case is DISMISSED AS MOOT."

It's over. pic.twitter.com/8Scf7yfOwC

— Techno Fog (@Techno_Fog) December 8, 2020
The conclusion of Flynn's legal woes comes just under two weeks after President Trump pardoned him, after pleading guilty in December 2017 to lying to the FBI about contacts with the former Russian ambassador during the 2016 presidential transition – only to have the Justice Department drop the case after Flynn's attorney, Sidney Powell, fought for the release of information suggesting that the FBI laid a 'perjury trap' to try and get him to lie.
Sullivan, refused to drop the case, and has instead asked a federal appeals court – twice – whether he can ignore the DOJ, after asking a government-paid private lawyer to argue against Flynn. The 'deep state' Judge took a parting shot at Flynn, writing that "the pardon "does not, standing alone, render [Mr. Flynn] innocent of the alleged violation" of 18 U.S.C. § 1001(a)(2). Schaffer, 240 F.3d at 38."
Sullivan makes the point that was long expected: it doesn't matter that FBI agents didn't think Flynn was lying at the time. Or that Comey wasn't sure either. pic.twitter.com/Mz9awXuOXd

— Kyle Cheney (@kyledcheney) December 8, 2020
Trump's pardon effectively voided the criminal case against Flynn.
Source: Judge Sullivan Folds: Flynn Case Finally Dismissed Following Trump Pardon | Zero Hedge
https://www.thevoid.uk/wp-content/uploads/2020/12/18187-flynn20powell.jpg
402
650
Robo
https://www.thevoid.uk/wp-content/uploads/2021/04/The_Void-Web-Logo-Red-Round.svg
Robo
2020-12-09 09:34:17
2022-10-08 02:28:22
Judge Sullivan Folds: Flynn Case Finally Dismissed Following Trump Pardon | Zero Hedge