Simon Elmer: We Were Deliberately Attacked by The State | The Delingpod
Don't Ignore The Elephant in The Room
James Delingpole talks to author and researcher, Simon Elmer about his book 'The Road to Fascism, For a Critique of the Global Biosecurity State'.
With the lifting of the thousands of regulations by which our lives were ruled for two long years there has been an understandable desire to believe that the coronavirus 'crisis' is over and we will return to something like an albeit new normal. But as new crises have sprung up to take its place — war in the Ukraine, the so-called 'cost of living crisis' and the return of the environmental crisis — it's increasingly difficult not to look back on 'lockdown' as the first campaign in a war that has not been declared by any government but is no less real for that. The willingness of our governments to use the forces of the state against their own populations on the justification of protecting us from ourselves signals a new level of authoritarianism — and something like the return of fascism.
"Do that very un-English thing and talk about the elephant in the room. We have censored ourselves, we have renounced our bonds of friendship, our bonds of community with each other and that has been at the heart of the moral collapse. If we are going to recover ourselves, we need to interrogate what's happened and make each other aware of what's going to happen unless we reclaim our rights and duties of citizenship from the crooks to which we've handed them over so shamefully."

Simon Elmer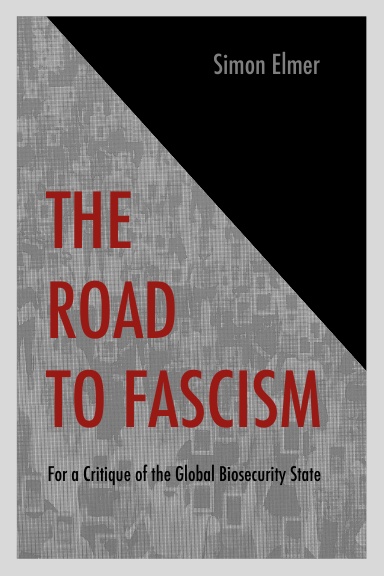 Simon Elmer was born in London. In 2002 he received his PhD in the History and Theory of Art from University College London, and he has taught at the universities of London, Manchester, Reading and Michigan. In 2015 he co-founded Architects for Social Housing, for which he is Head of Research.
Sources and links
Simon Elmer's Book: https://www.lulu.com/shop/simon-elmer/the-road-to-fascism/paperback/product-kr7rrm.html?page=1&pageSize=4
Support the Delingpod: https://jamesdelingpole.locals.com/
Source: Simon Elmer
https://www.thevoid.uk/wp-content/uploads/2021/04/The_Void-Web-Logo-Red-Round.svg
0
0
The Manager
https://www.thevoid.uk/wp-content/uploads/2021/04/The_Void-Web-Logo-Red-Round.svg
The Manager
2022-11-08 03:31:03
2022-11-18 19:13:46
Simon Elmer: We Were Deliberately Attacked by The State | The Delingpod