The Not So Occult Symbolism at Burning Man 2023 | Truthstream Media
Rituals are Effective
A ritual for war. The symbolism at this year's Burning Man "festival" was incredibly blatant, a 26-foot tall box sculpture paid fiery tribute to Ukraine.
The Burning Man 2023 festival featured a 26-foot-tall wooden box that was set ablaze to reveal what we are told is a symbol of Ukraine's "rebirth". The sculpture, called the 'Phoenix', was created by a team of Ukrainian artists to draw attention to the country's struggles and to symbolize its resilience and rebirth. The Phoenix was a giant steel depiction of the symbolic bird, and it was the collective effort of 14 artists from Ukraine. The sculpture was one of the highlights of the festival, and it received a lot of attention from attendees and the media.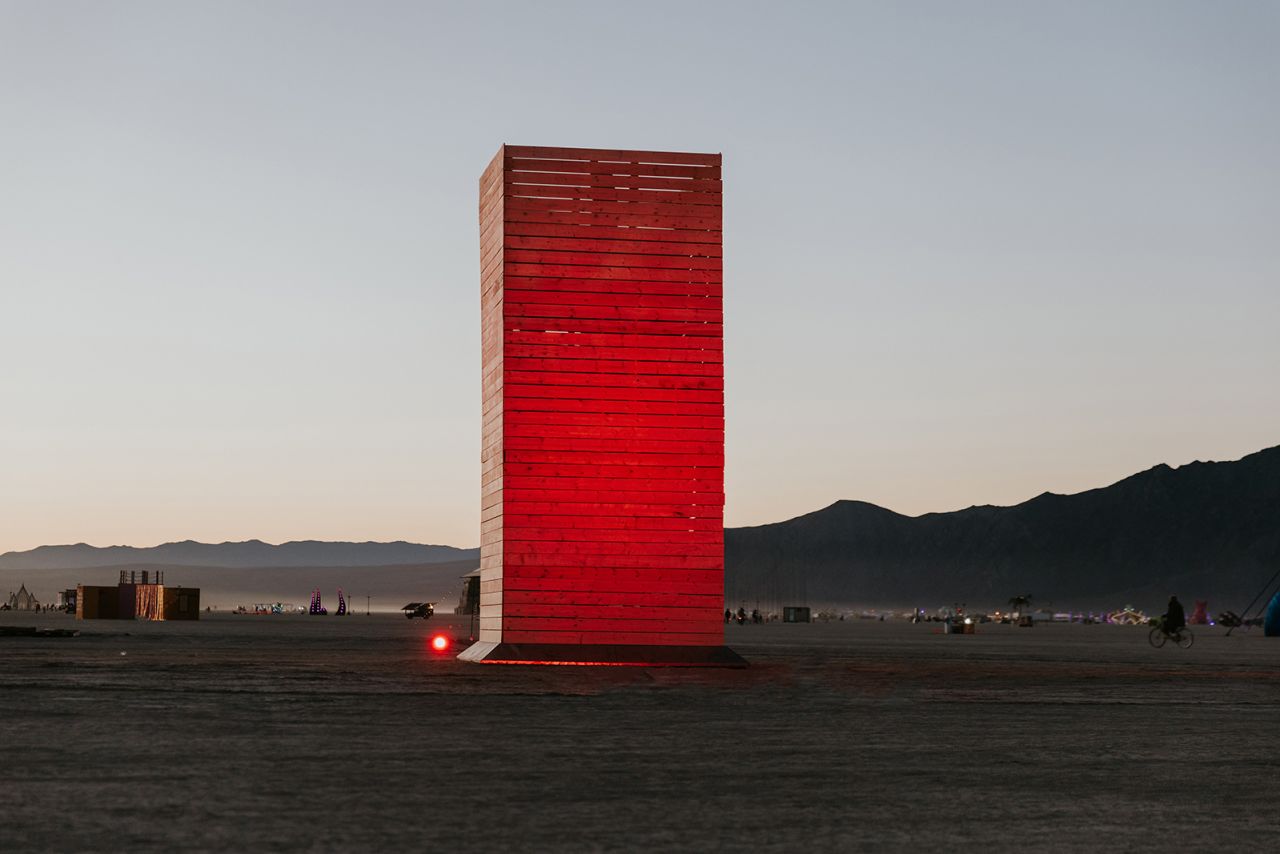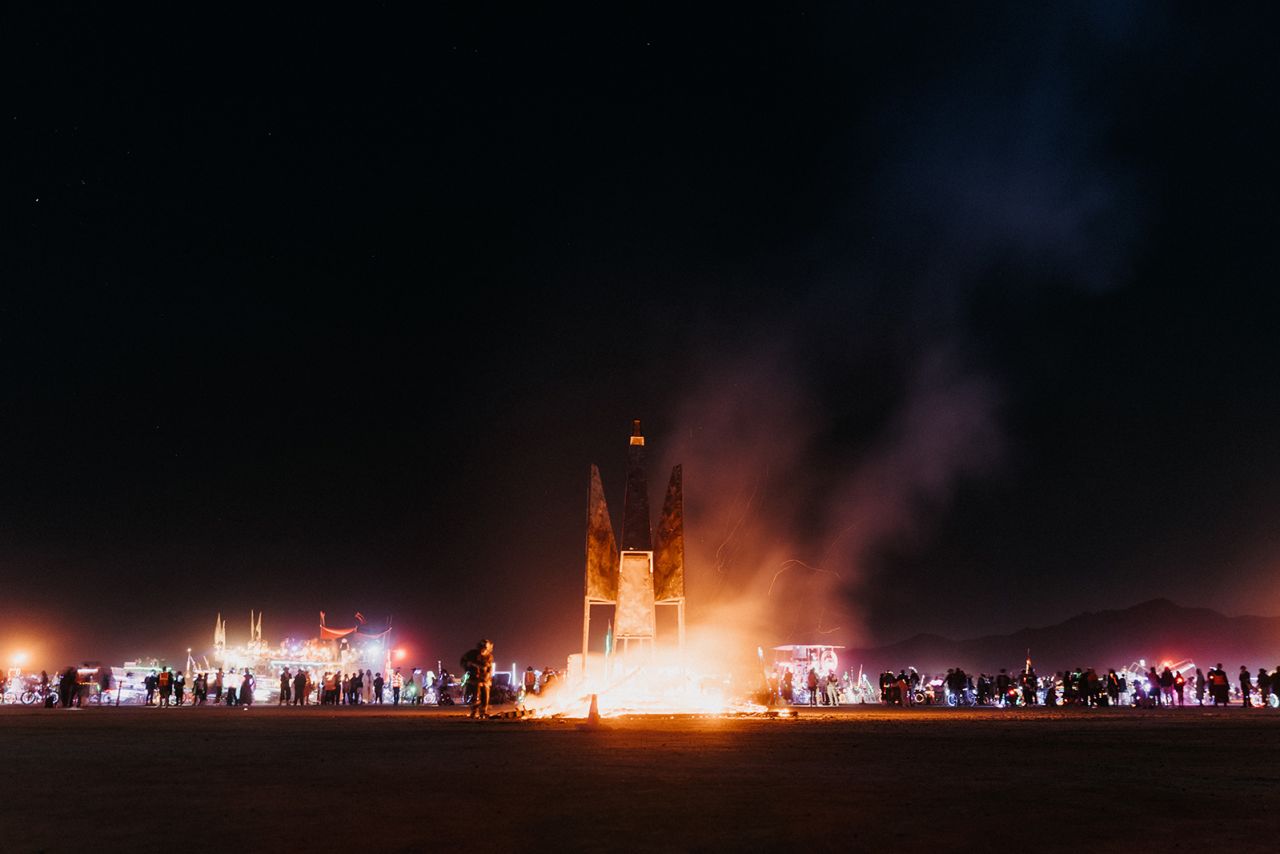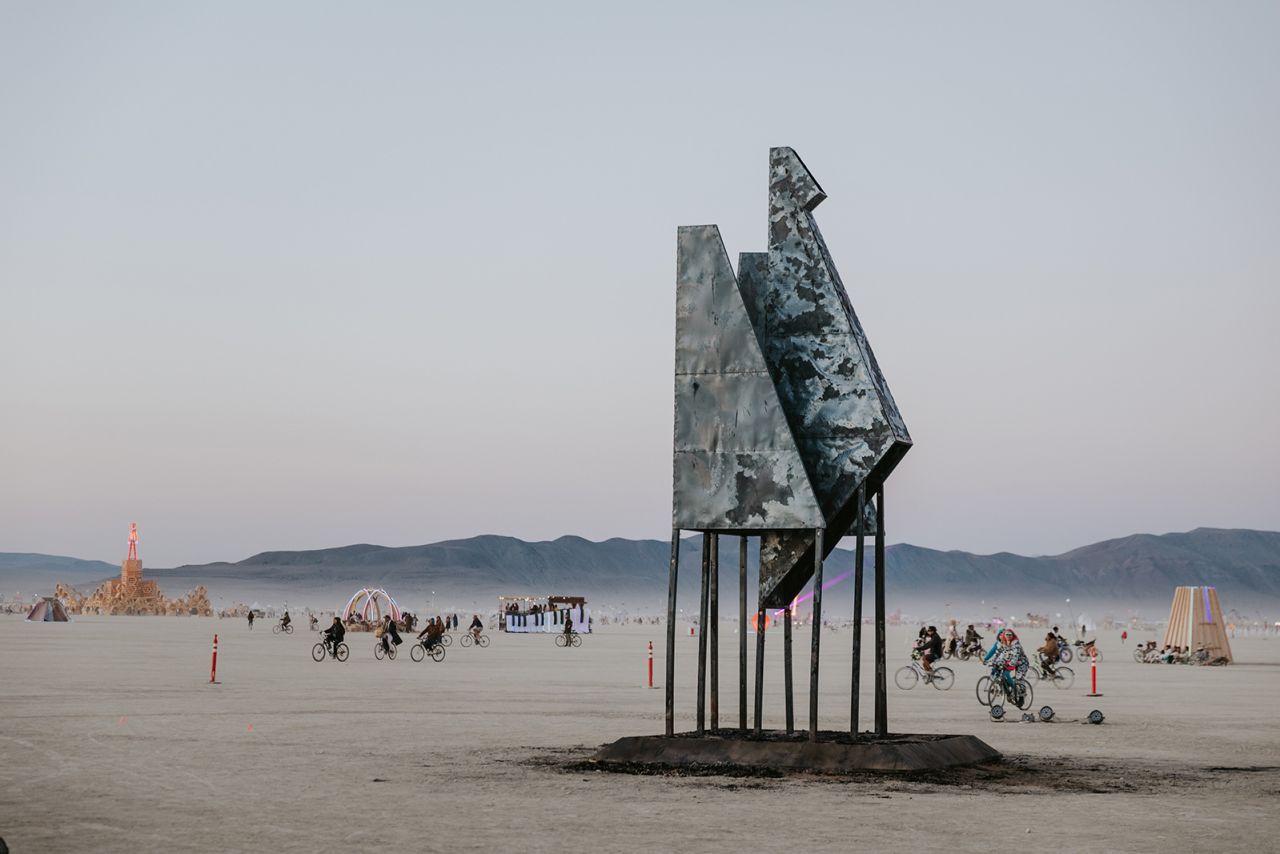 Burning Man Festival is one of the most famous events on the planet and it takes place once a year in the USA in Black Rock, Nevada. Every year tens of thousands of people come together to celebrate art and creativity over a period of 8 days just between August and September in celebration of Labor Day. The festivities end with an enormous bonfire where a huge stuffed puppet is burned, hence the name burning man.
"The performance of Burning Man occurs in cyclic time. My intentions is to create a temporal axis…"

— Larry Harvey, co-founder of Burning Man
Burning of Man
The event is focused on community, art, self-expression, and self-reliance. The name of the event comes from its culminating ceremony: the symbolic burning of a large wooden effigy, referred to as the Man, that occurs on the penultimate night of Burning Man, which is the Saturday evening before Labor Day. Burning Man does not have a single focus because of the variety of goals fostered by participatory attendees, known as "Burners". Features of the event are subject to the participants and include community, artwork, absurdity, decommodification, and revelry. Participation is encouraged.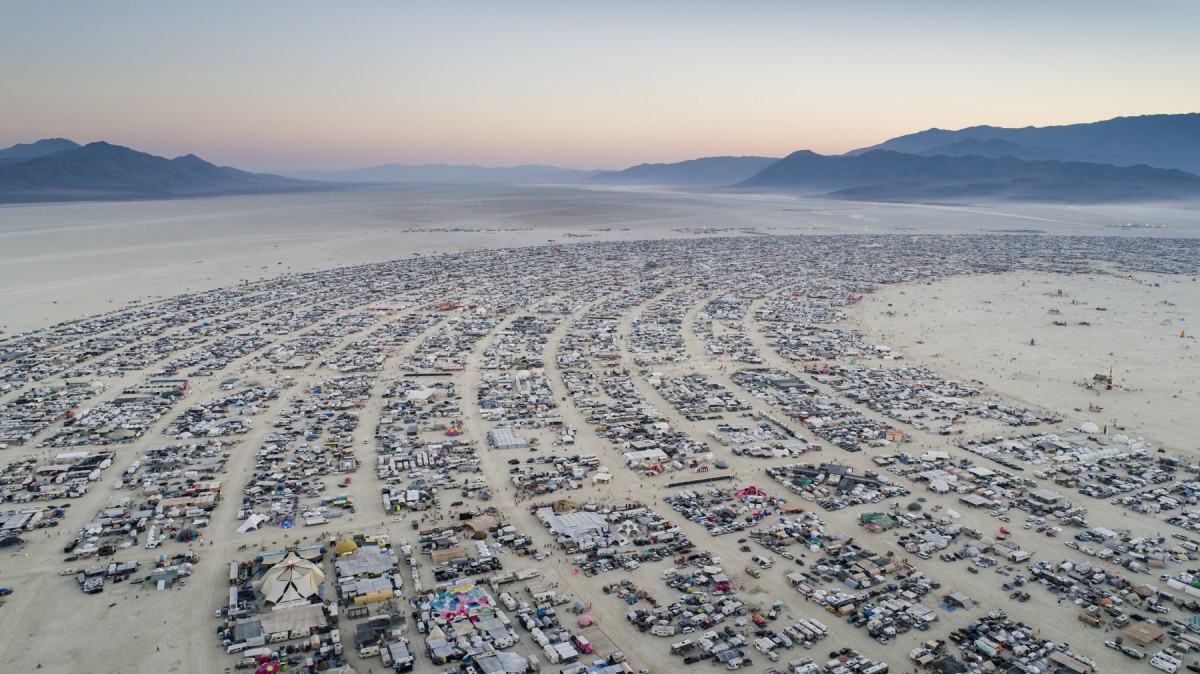 10 Principles
The Burning Man event and its affiliated communities are guided by 10 principles that are meant to evoke the cultural ethos that has emerged from the event. The 10 Principles of Burning Man were written by Larry Harvey, one of the founders of Burning Man, in 2004 as guidelines for the newly-formed Regional Network They were crafted not as a dictate of how people should be and act, but as a reflection of the community's ethos and culture as it had organically developed since the event's inception. 
The principles are as follows:
 Radical Inclusion: Anyone may be a part of Burning Man. We welcome and respect the stranger. No prerequisites exist for participation in our community.
 Gifting: Burning Man is devoted to acts of gift giving. The value of a gift is unconditional. Gifting does not contemplate a return or an exchange for something of equal value.
 Decommodification: In order to preserve the spirit of gifting, our community seeks to create social environments that are unmediated by commercial sponsorships, transactions, or advertising. We stand ready to protect our culture from such exploitation. We resist the substitution of consumption for participatory experience.
 Radical Self-reliance: Burning Man encourages the individual to discover, exercise and rely on his or her inner resources.
 Radical Self-expression: Radical self-expression arises from the unique gifts of the individual. No one other than the individual or a collaborating group can determine its content. It is offered as a gift to others.
 Communal Effort: Our community values creative cooperation and collaboration. We strive to produce, promote and protect social networks, public spaces, works of art, and methods of communication that support such interaction.
 Civic Responsibility: We value civil society. Community members who organize events should assume responsibility for public welfare and endeavor to communicate civic responsibilities to participants. They must also assume responsibility for conducting events in accordance with local, state and federal laws.
 Leaving No Trace: Our community respects the environment. We are committed to leaving no physical trace of our activities wherever we gather. We clean up after ourselves and endeavor, whenever possible, to leave such places in a better state than when we found them.
 Participation: Our community is committed to a radically participatory ethic. We believe that transformative change, whether in the individual or in society, can occur only through the medium of deeply personal participation. We achieve being through doing. Everyone is invited to work. Everyone is invited to play.
Immediacy: Immediate experience is, in many ways, the most important touchstone of value in our culture. We seek to overcome barriers that stand between us and a recognition of our inner selves, the reality of those around us, participation in society, and contact with a natural world exceeding human powers. No idea can substitute for this experience.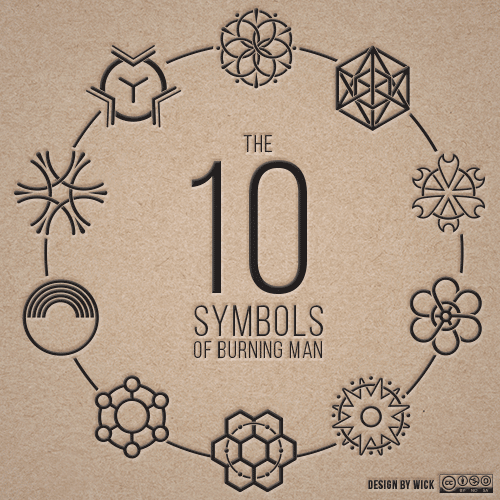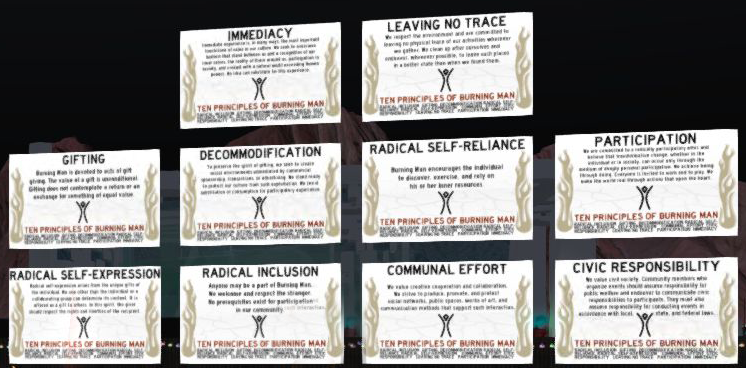 The nonprofit Burning Man Project produces the annual Burning Man event in Black Rock City, and provides year-round support, connection, education, and grants to an ever-growing network of Regional Burning Man communities in more than 40 US states and 35 countries.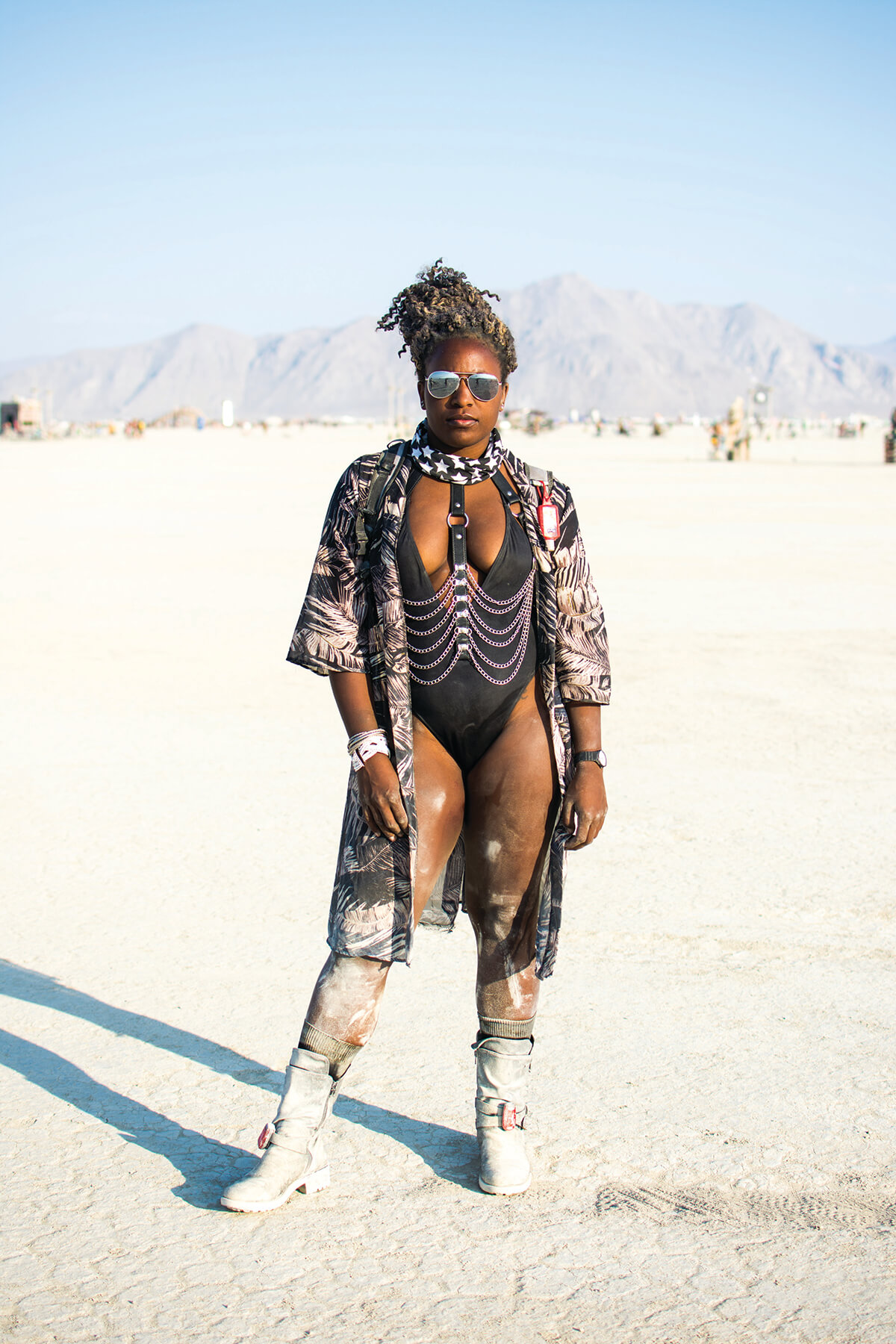 Sources and links
https://edition.cnn.com/style/burning-man-ukraine-box-phoenix/index.html
https://www.usatoday.com/story/news/nation/2023/09/05/burning-man-2023-photos/70763887007/
Source: The Not So Occult Symbolism at Burning Man 2023
https://www.thevoid.uk/wp-content/uploads/2023/09/image.jpeg
720
1280
The Manager
https://www.thevoid.uk/wp-content/uploads/2021/04/The_Void-Web-Logo-Red-Round.svg
The Manager
2023-09-13 07:48:01
2023-09-14 12:24:45
The Not So Occult Symbolism at Burning Man 2023 | Truthstream Media